Our Latest Releases
Why not try an Adelaide Hills Cortese? Ceravolo Estate also produces an exceptional Barbera, Dolcetto and wonderful range of elegant and well balanced wines.
Adelaide Hills | Adelaide Plains
Single Estate, Premium Quality.
Joe Ceravolo and his family produce and distribute award winning, premium wines for the Australian and international markets.
Ceravolo Wines are produced from two single estate vineyards, one in the Adelaide Plains and our newer vineyard at Ashton in the Adelaide Hills.
Over the last 25 years, Ceravolo Wines have won awards internationally and have been enjoyed around the world. Joe continues to be the vigneron and loves making wines that are close to his Italian origins.
Crisp. Clean. Balanced.
We work hard to deliver balanced and elegant wines that are great by themselves or partner with food beautifully.
Given our Italian hertigate, special varietals like Cortese, Dolcetto, Sangiovese and Barbera compliment our stunning Shiraz, Merlot & Cabernot Sauvignon and Chardonnay ranges.
Try these wines and let us know what you think.
Wine Store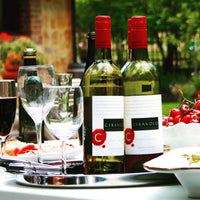 Explore all our wines
Visit our online wine store and try Ceravolo Wines with fast shipping direct to your door. We ship nationally across Australia.
Award winning wines internationally